Wi invate you to the sammer figure skating camp 2018 in Lobnya, Russia in the sports complex «Lobnya». Come and join our skating camp during your sammer fall break. Its a great opportunity for skaters to develope their skills and achive better results in competitions.
LINKS TO UPCOMING FIGURE SKATING CAMPS IN 2018 YEAR
UNIQUENESS:
Reasonable prices.
All skaters will be divided in small groups according to their level of skating.
Best daily training schedule (Time of employment of the sportsman up to 15.00)
Our team is composed of professional coaches only!
Every single skater is monitored and taken care off.
Individual training session, setting balanced programs

OBJECTIVES OF THE CAMP:
GROUPS
Group 1- professional sport. Will be training on double and triple jumps.
Group 2- youth. Will be training on Axel and double jumps.
Group 3- beginners skating 1-2 years. Will be training on single jumps.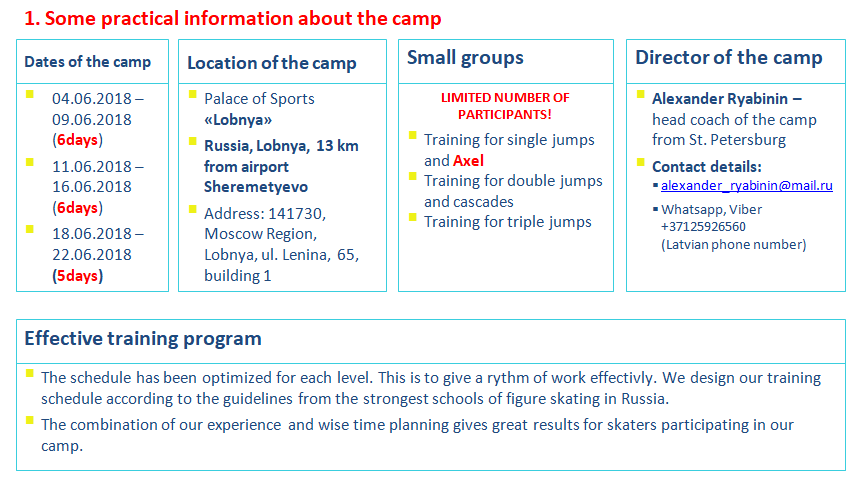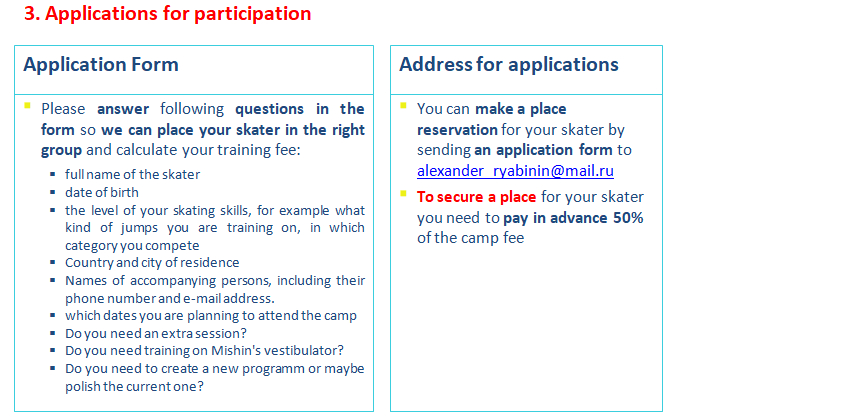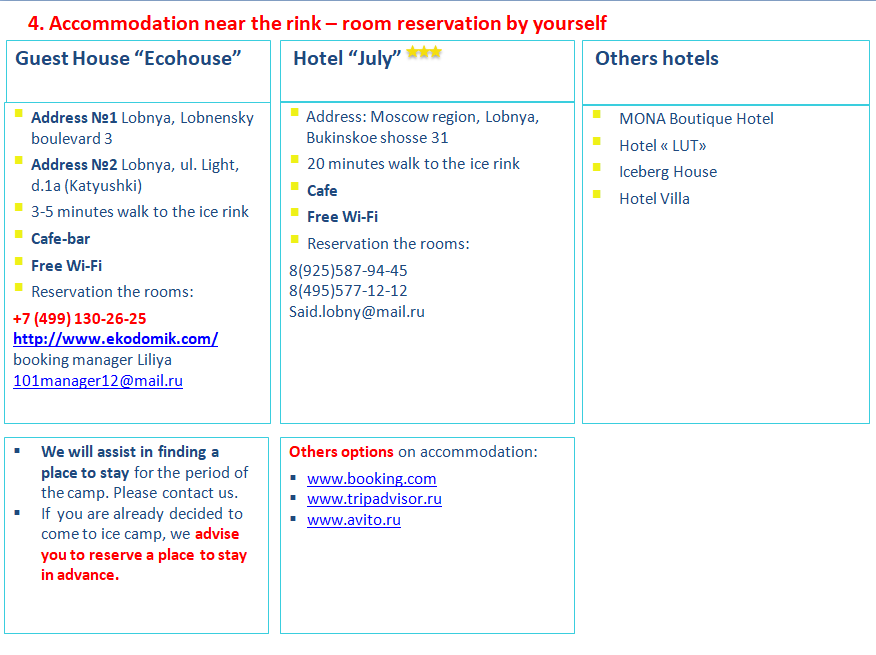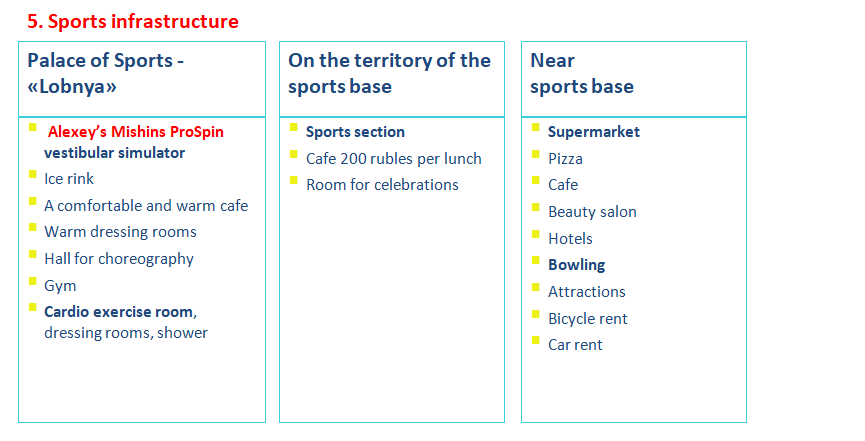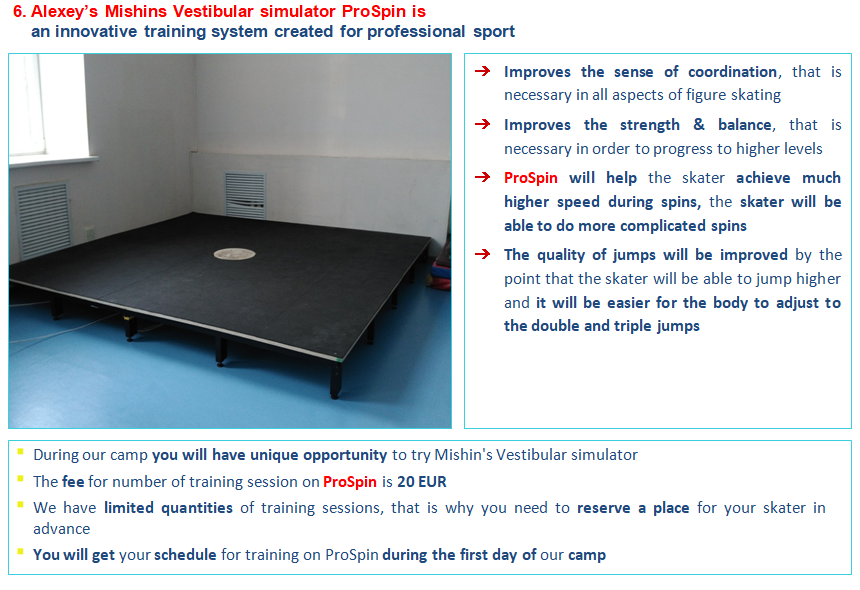 We have recieved a really great feedback from parents after their kids have been training at our camp! Thank you dear parents! We allways wellcome you back to our figure skating camp and are so happy that your children got amazing results back home!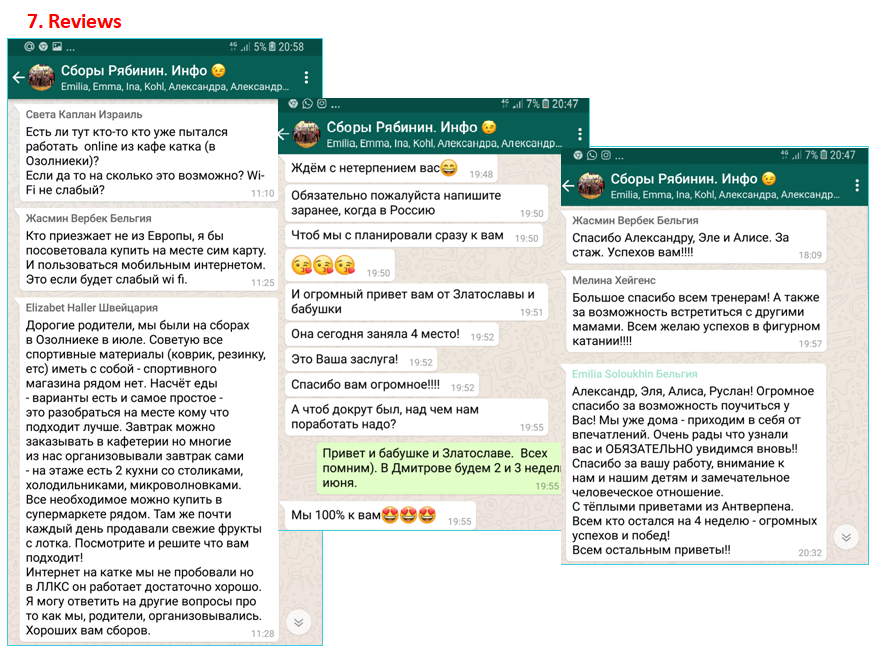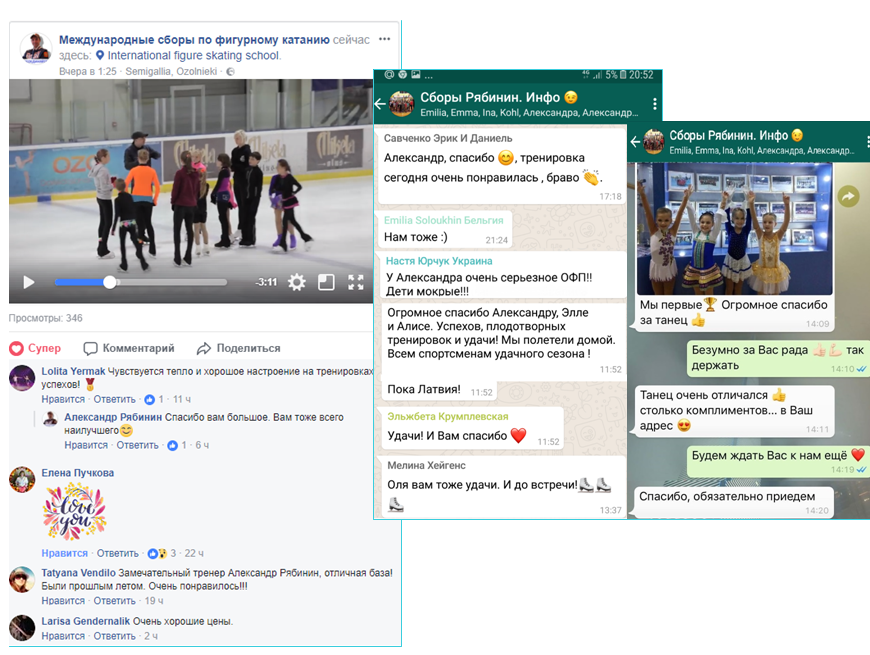 Here you can see a short video from our training sessions. Sammer figure skating camps 2017.
Contact details:
alexander_ryabinin@mail.ru
Whatsapp, Viber +37125926560 Latvian number
FREE ONLINE consultation by WHATSAPP
Social networks: