Figure Skating Winter camp in Europe, Latvia, city Ozolnieki for children with lead coach from St. Petersburg. Our Figure Skating camp is organized for different age skaters (kids and teenagers). Master class trainers (expert coaches) will teach skaters the technique of jumping and able to give detailed analysis in order to improve the level of skating and jumping on practice. In the training process we are using the latest technology of coaching legend Alexei Mishin which are significantly accelerate the learning process.
Figure skating camp. To get the best result and improve the overall skating ability in addition to basic on-ice and off-ice group training we propose individual extra instruction. We use effective methods for teaching figure skating. The participants show good results. Come join international figure skating camp - we will help you become stronger. The number of places are limited.
ATTENTION
HERE IS LINK FOR THE UPCOMING FIGURE SKATING CAMPS. CAMPS FOR ALL YEAR!
Here you can see a short video from our training sessions. Figure skating camp in Latvia.
Alexeys Mishins Vestibular simulator is an innovative training system created for professional sport.
DISCOUNTS:
Discounts for groups of skaters.
GUARANTEE OF SUCCESS:
The basis of our camps is an individual approach to every child, because every child has his own tasks and goals.
Based on the latest techniques of training, we have developed a method of training, which really gives a positive result, and each child can acquire the necessary knowledge, may become stronger and more confident on the ice.
Good reviews and results of our camps participants are speaking for themselves and we are guarantee to you, that your child's sliping level will be significantly higher than before at the end of our camp.
UNIQUENESS:
Figure Skating Jumping Harness System
Reasonable prices.
All skaters will be divided in small groups according to their level of skating.
Best daily training schedule (Time of employment of the sportsman up to 15.00)
Our team is composed of professional coaches only!
Every single skater is monitored and taken care off.
Individual training session, setting balanced programs

OBJECTIVES OF THE CAMP:
GROUPS:
Group 1- professional sport. Will be training on triple jumps.
Group 2- youth. Will be training on Axel and double jumps.
Group 3- beginners skating 1-2 years. Will be training on single jumps and Axel.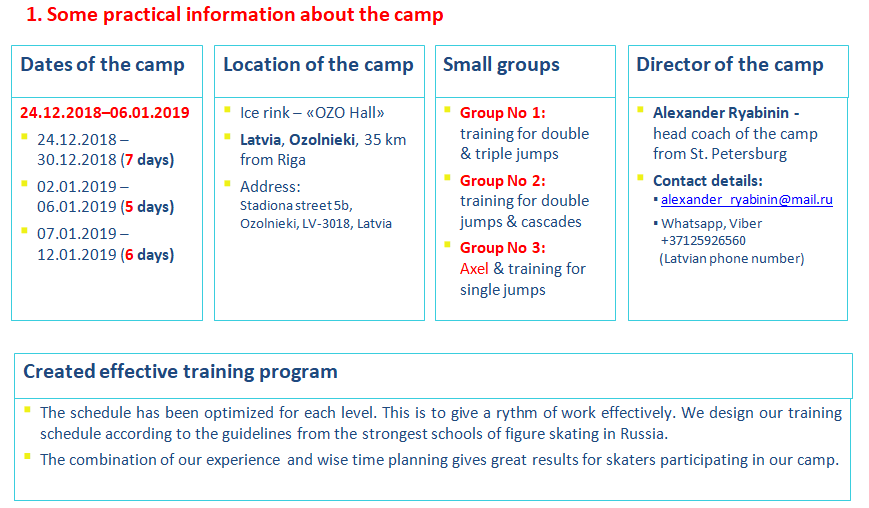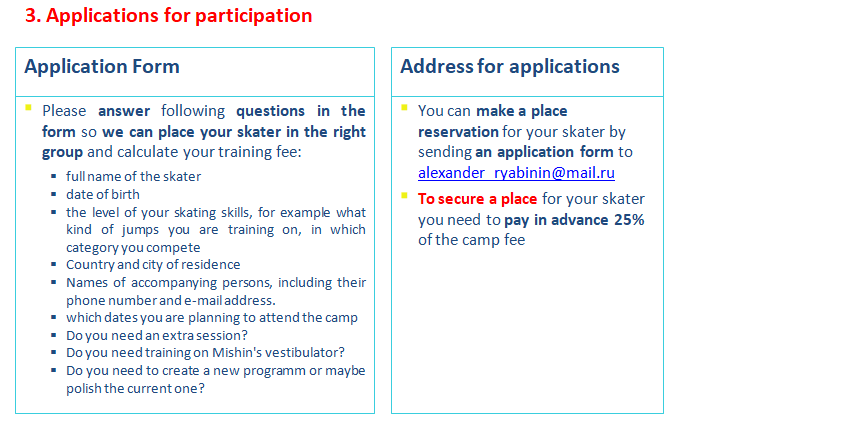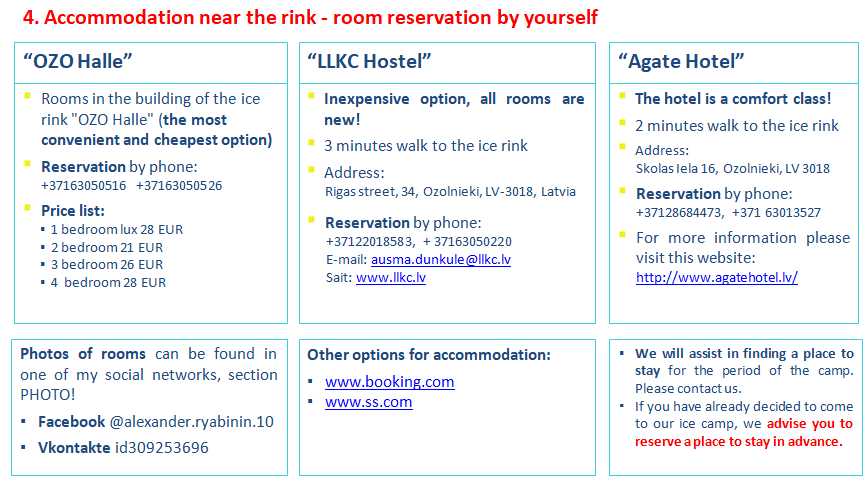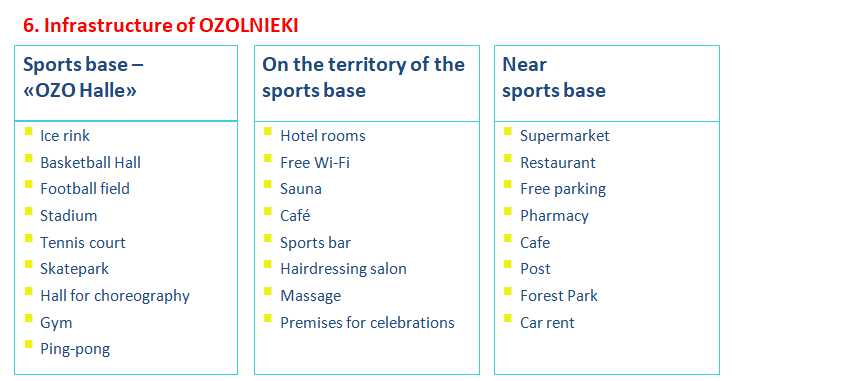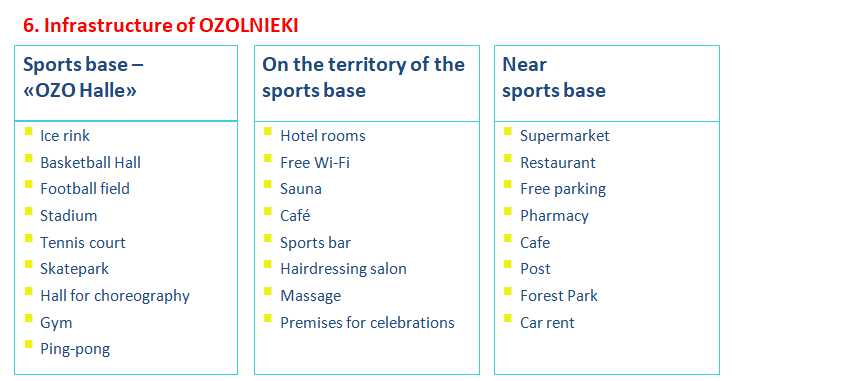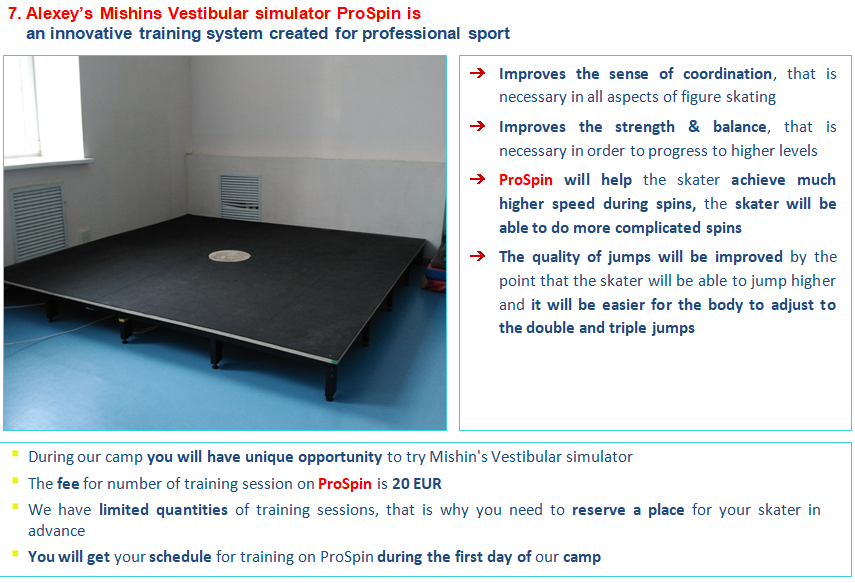 REVIEWS:
We have recieved a really great feedback from parents after their kids have been training at our camp! Thank you dear parents! We allways wellcome you back to our figure skating camp and are so happy that your children got amazing results back home!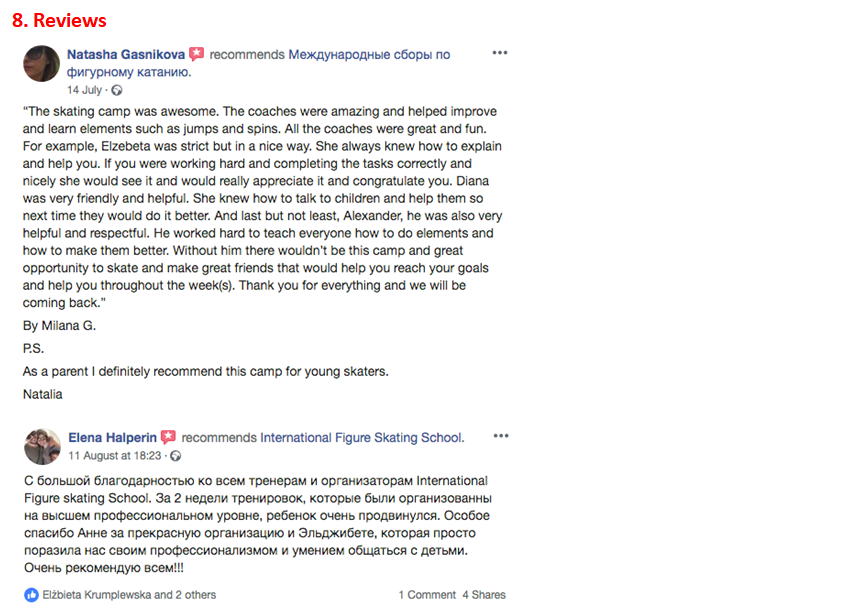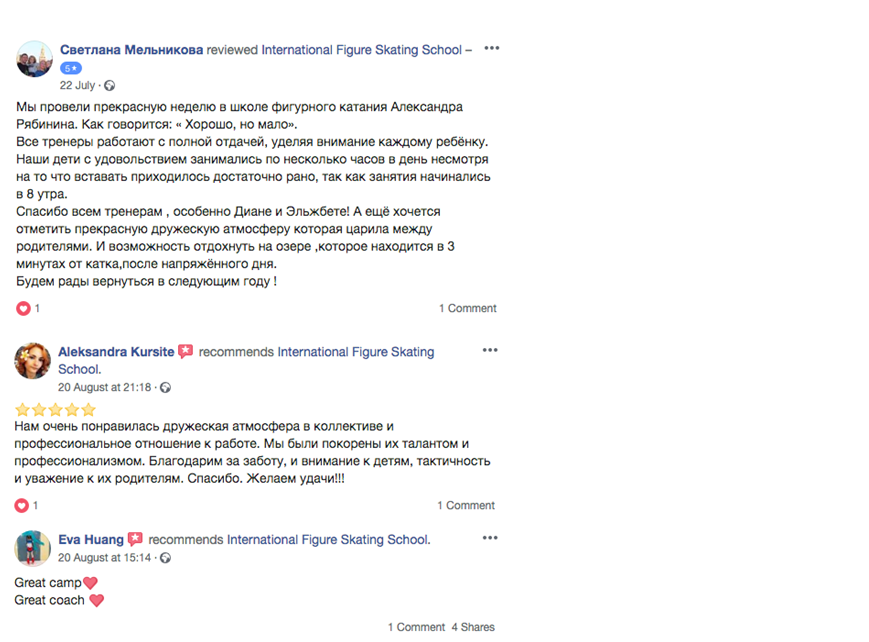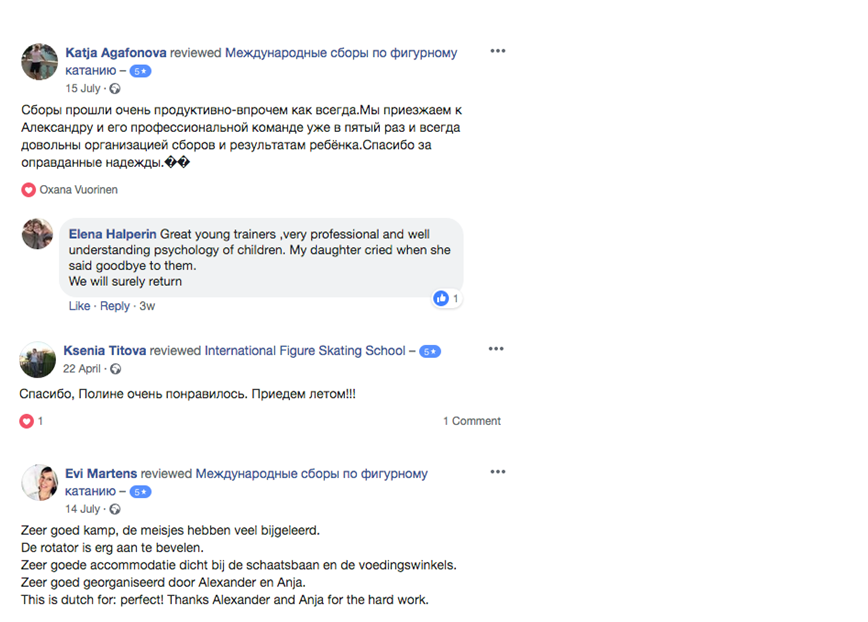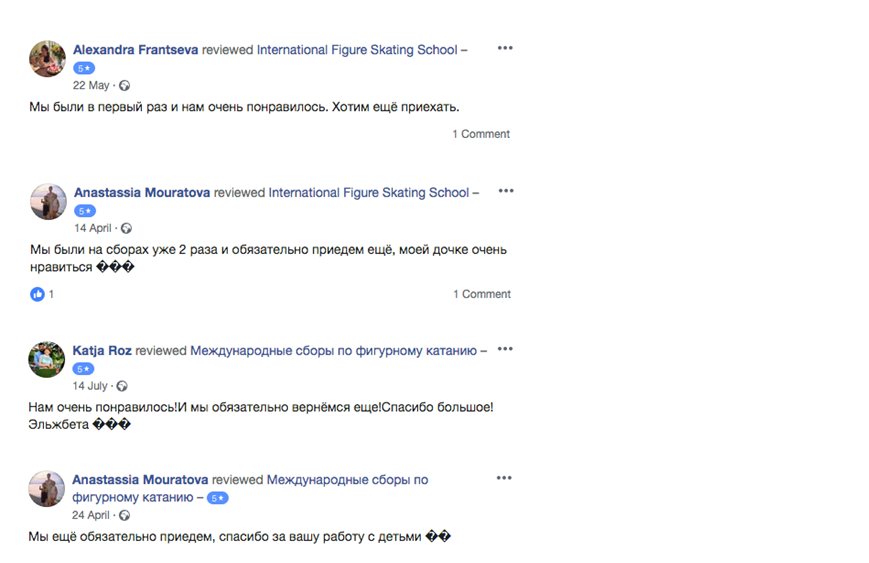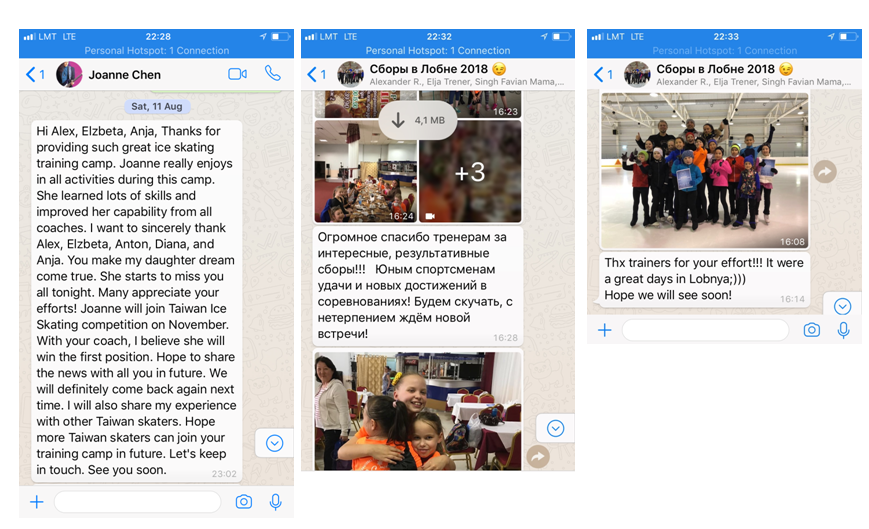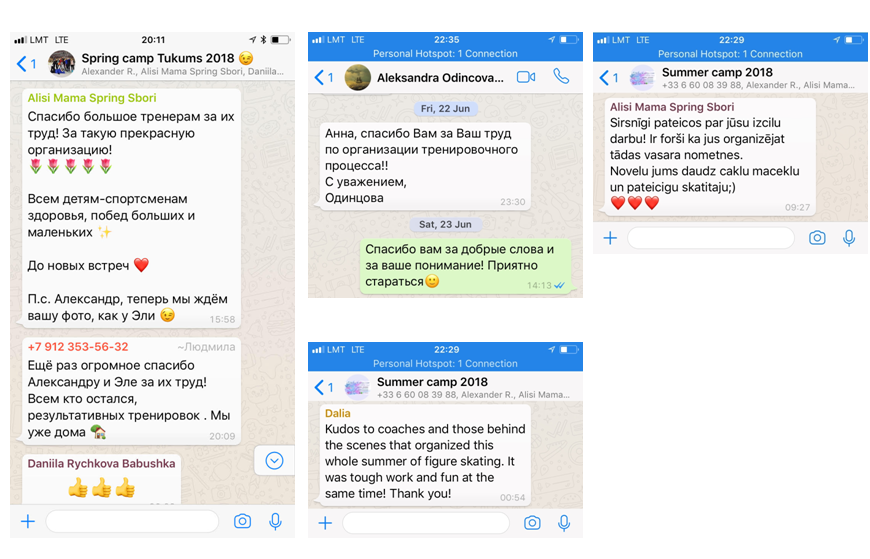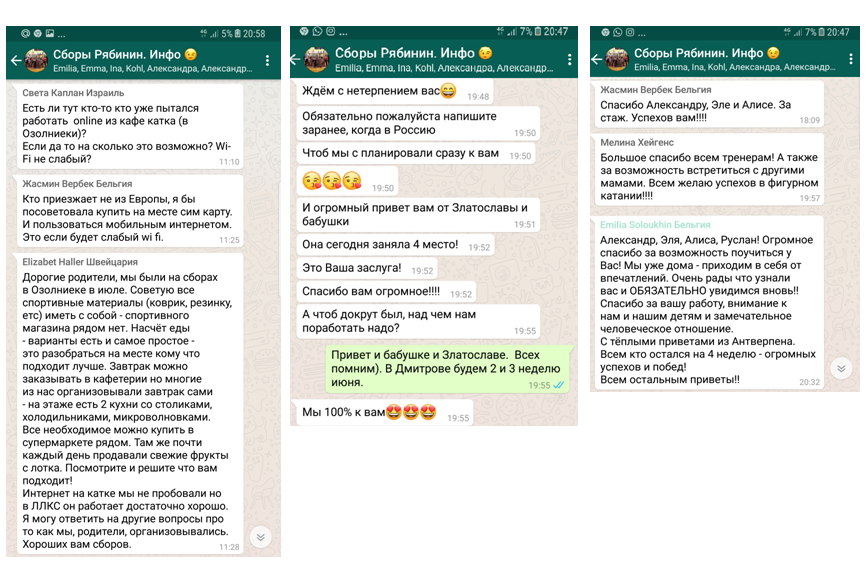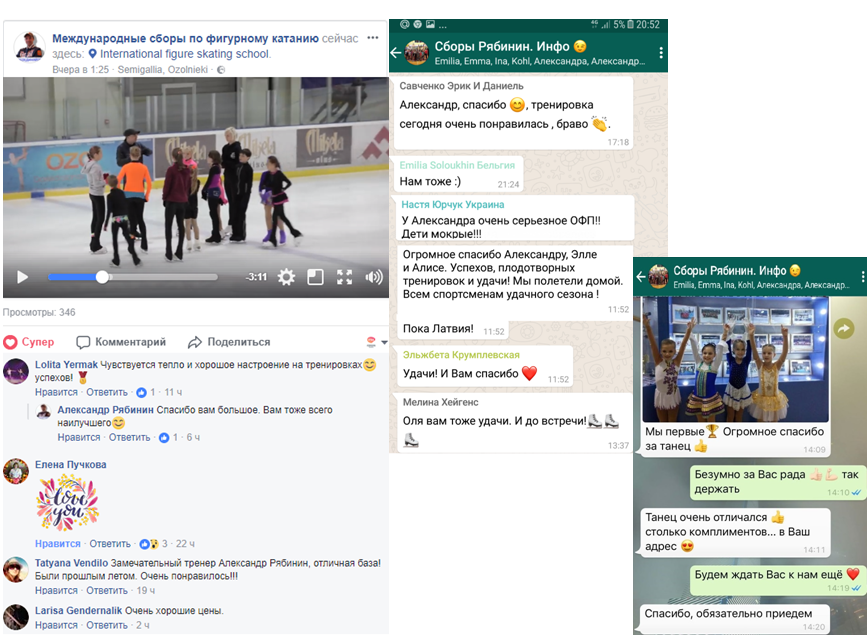 CONTACT DETAILS:
E-mail: alexander_ryabinin@mail.ru
Whatsapp, Viber +37125926560
Information site about the city Jelgava and Ozolnieki

We recommend to use!

FREE ONLINE consultation by WHATSAPP
SOCIAL NETWORKS: